If you are also planning a new trip to Qatar for the FIFA World Cup 2022, then you are at the right place. In this blog, we will provide some useful tips you must take care of while planning your new trip to Qatar for the FIFA world cup 2022. So, stay tuned and read this blog to get useful tips about your new trip towards Qatar.
Tips for Travelling to Qatar for FIFA World Cup 2022
The eyes of the complete globe are on Qatar for the FIFA world cup 2022. FIFA is the biggest ever game show in the world. Millions of people are waiting for November 2022 to watch your favorite football players at the stadium. Many of them have already purchased their match tickets to avoid a hurry in the last few months.
Although, when it comes to an international trip, the users need to be aware of all the country's circumstances so that they can take pre-planned actions to enjoy their memorable trip. So, here are some useful tips that you must remember till the last day of your trip so you can enjoy your trip completely.
💡  Language and Hosting
Around 80% of the population living in Qatar are foreigners, due to why many languages are spoken in the country, especially in the capital city, i.e., Doha. So, if you know English, you can easily communicate with others. Although the Arabic culture is very good, their citizens love showing their kindness toward the tourists, and the visitors do not face any big challenges while communicating with their residents.
💡 Hayya Card
Hayya card is mandatory for visitors, and they must bring this card to the stadiums to approve their entry. Apart from that, fans can also use this card to access free public transport services. This rule applies to all the fans, whether they are from Qatar or any other country.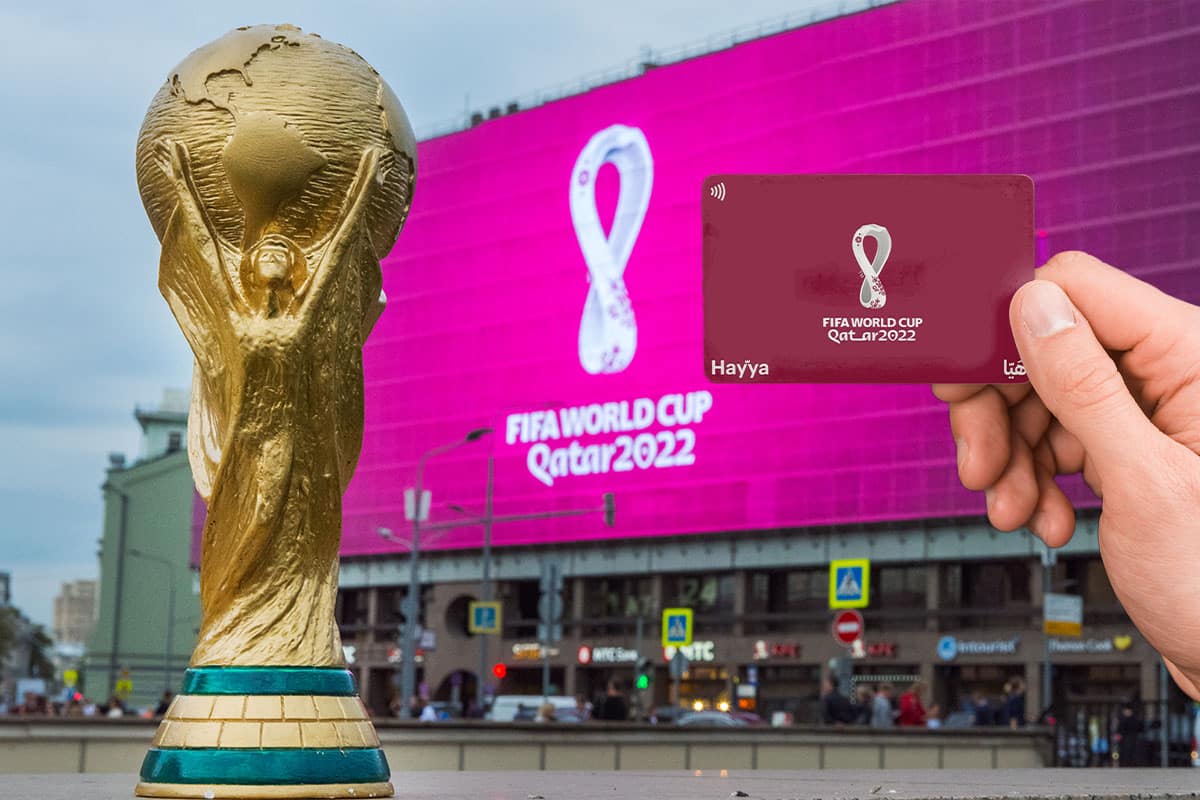 Fans will only be able to book Flight Ticket to Qatar and for requesting their Hayya card only after booking their match tickets.
💡 Moving from One Place to Another
One of the biggest challenges the visitors think about while planning their Qatar trip for the FIFA world cup is how to move from one location to another. This concern will not exist in the FIFA world cup 2022.
Seven stadiums out of the eight are directly connected to the metro network. Whereas, the eighth one, Al Bayt Stadium, fans can reach the location with the help of public transport. Fans can also take advantage of their Hayya card to avail themselves of the free metro and public transport services.
💡 Law of Import
Each country has its own rules and regulations, and the same applies to Qatar. There are certain things that Qatar has marked as illegal and prohibited from being brought into Qatar. So, here is the list of all those items which are not allowed in Qatar.
Drugs
Alcohol
Pork items
Religious books
Inappropriate content videos, etc.
💡 Taking Photographs in Public Area
We all love to take photographs on our trips, and there is no surprise in it. All love to click photographs on their trip. But, here comes the thing, Qatar has many restrictions on clicking photographs. Pictures of Qatar's religious, construction and military sties are completely prohibited.
💡 Time Flexibility
The main advantage that the FIFA fans will get is that there are no time boundaries in Qatar. The natives generally move around flexibly, and there are no limitations on time. Citizens are free to even walk in into a cafe at midnight. Although, Qatar is not for those visitors who like to get things done earlier and every time was thinking about their time and schedule. If you are planning to go to Qatar, do not react to your taxi driver being late or when someone is late while coming for the meeting. This is the way how citizens live their life in Qatar.
💡 Alcohol is Prohibited in Qatar
If you are thinking of watching the FIFA world cup 2022 matches while having some alcohol or planning to carry the bottles in your suitcase, you must discard your idea. There are proper checking carried away by their airport staff, and if any alcohol bottle is found, they will carry it away immediately. You can claim your products only after your trip is over and you are planning to leave the country.
Conclusion
So, that's all with the tips while traveling to Qatar for the FIFA world cup 2022. If you want a pre-defined schedule for your Qatar trip, you can reach out to us. You can also check our flight and packaging services from our websites to get the Premium Flights for your trip at the best pricing.