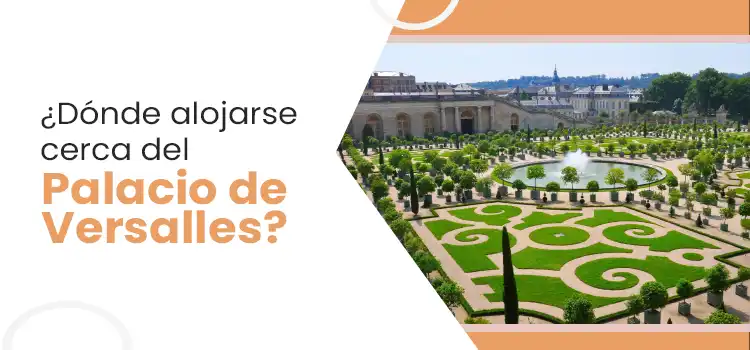 Si planea visitar el majestuoso Palacio de Versalles en Francia, será importante elegir un lugar adecuado para quedarse. Por suerte, alrededor del palacio hay una gran variedad de opciones de alojamiento, desde hoteles económicos cerca del Palacio de Versalles hasta establecimientos de lujo de 5 estrellas. Con su impresionante arquitectura y exquisitos jardines, atrae a millones de visitantes cada año.
Si quiere estar en hoteles cerca del palacio de Versalles, tiene varias opciones de hoteles convenientemente situados. Entre los hoteles cercanos se incluyen:
1.Hotel Le Louis Versailles Château
Hotel elegante de cuatro estrellas situado a pocos pasos del Palacio de Versalles. Tiene habitaciones lujosas, un restaurante gourmet y una amplia terraza con vistas panorámicas.
2. Hotel Pullman Versailles Château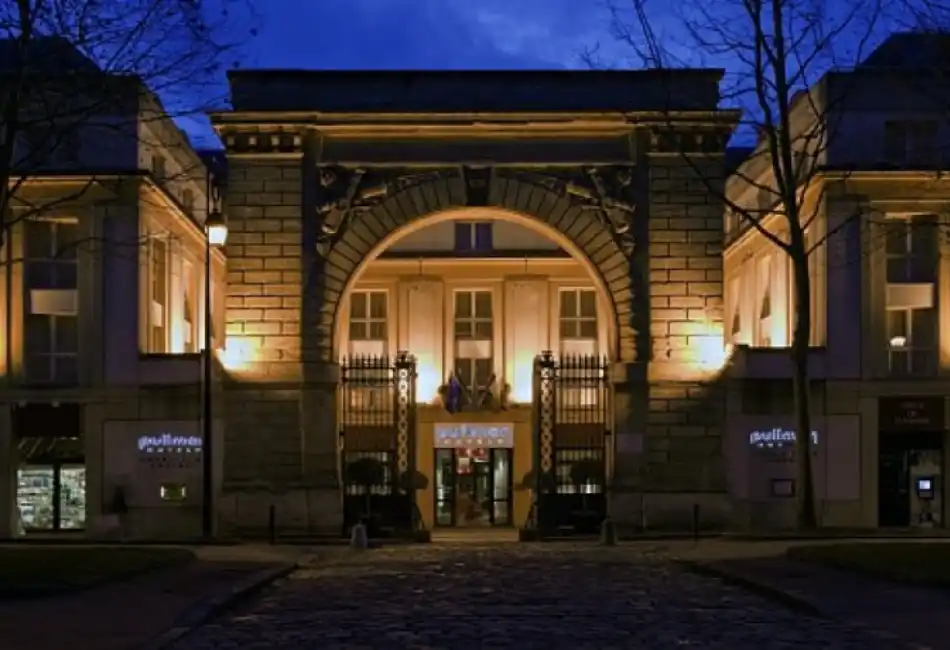 Este hotel de categoría cuatro estrellas, ubicado a sólo 10 minutos a pie del palacio, ofrece habitaciones modernas y elegantes, un íntimo bar y un gimnasio.
3. Hotel Le Versailles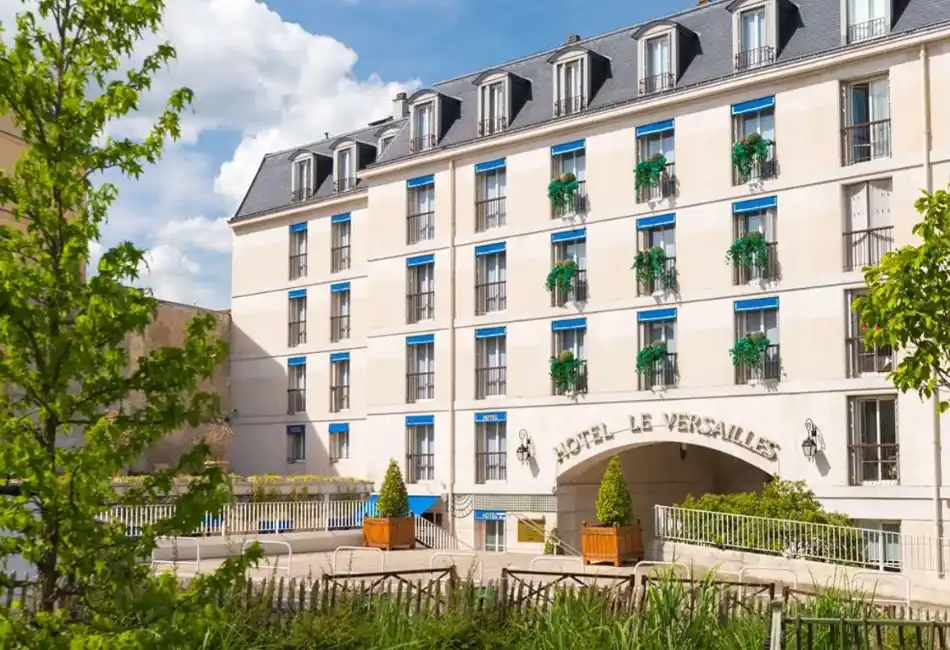 A sólo 500 metros del Palacio de Versalles, este hotel de tres estrellas ofrece cómodas y bien equipadas habitaciones, así como un exquisito desayuno bufé.
4. Hotel Ibis Versailles Château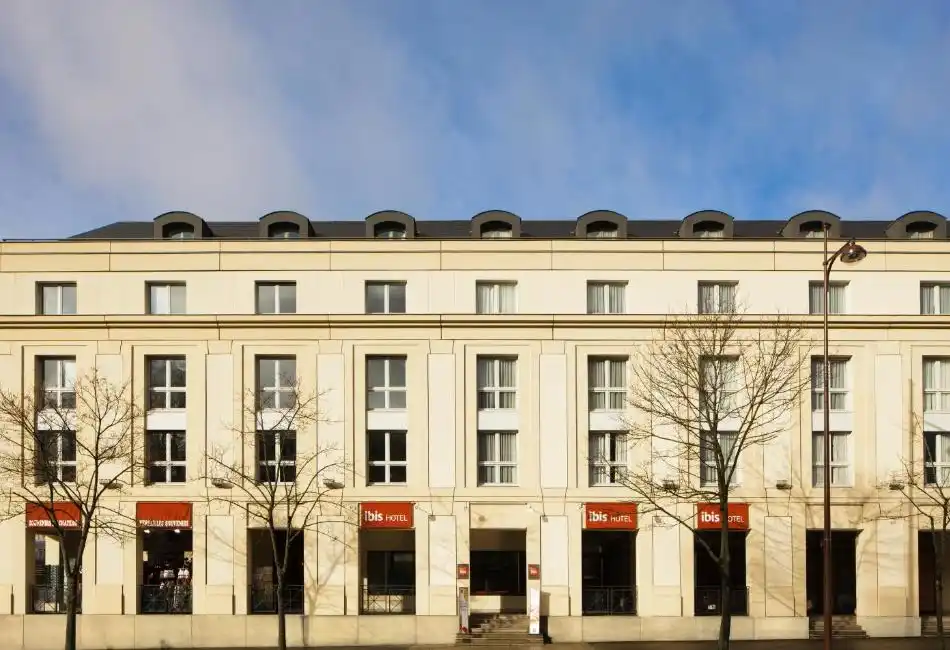 Ofrece habitaciones sencillas pero confortables a precios asequibles. Está situado a poca distancia del palacio y cuenta con bar y restaurante.
5. Hotel Première Classe Versailles – Saint Cyr l'Ecole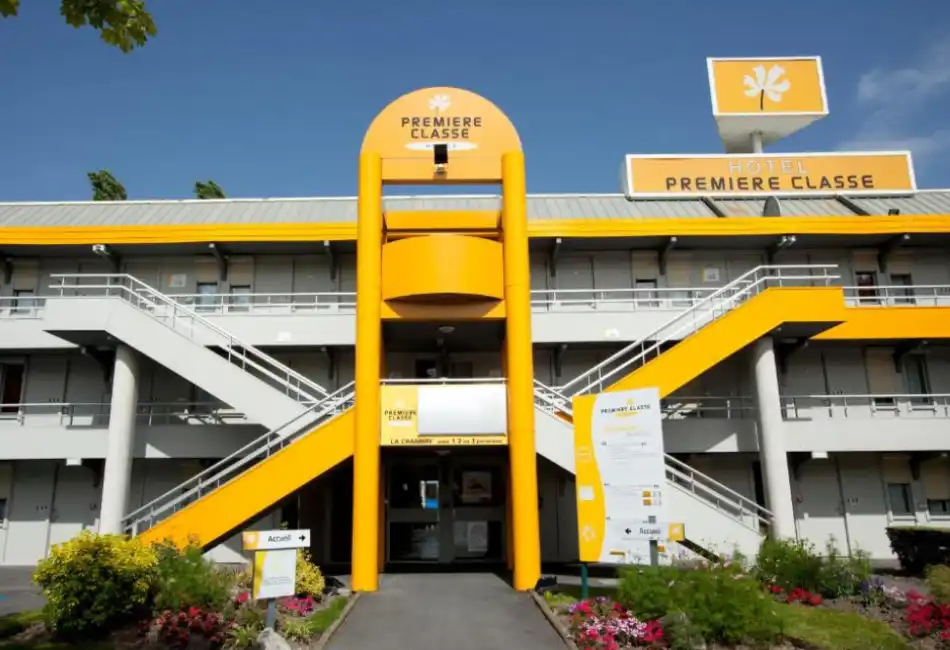 Económico hotel de 2 estrellas con habitaciones compactas y acogedoras. Está cerca del Palacio de Versalles y cuenta con aparcamiento gratuito.
6. Waldorf Astoria Versalles – Palacio Trianon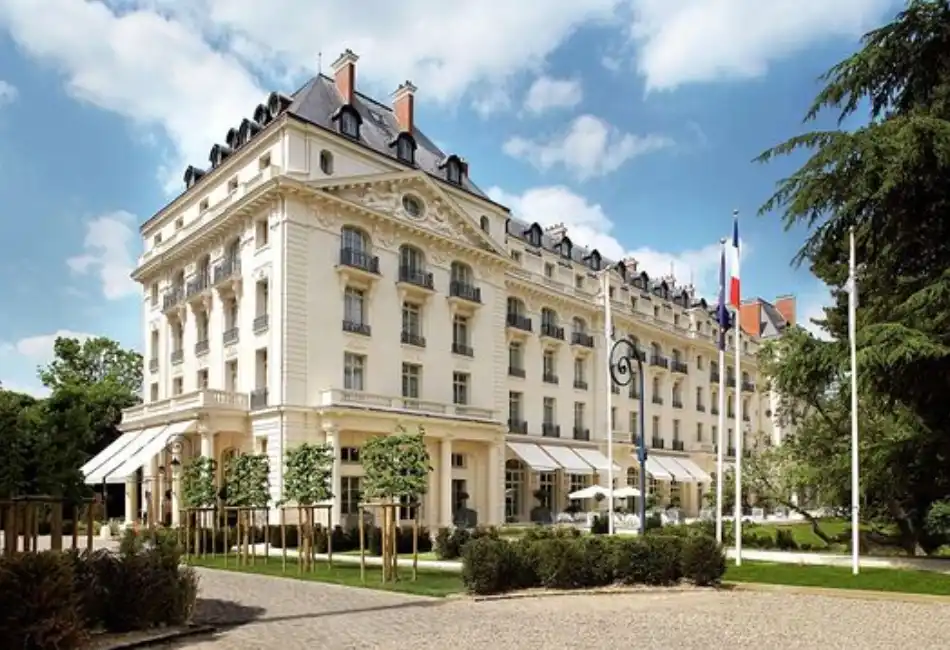 Hay que saber que los mejores hoteles cerca de Versalles ofrecen habitaciones elegantes y espaciosas, además de un spa de categoría mundial, varios restaurantes gourmet y hermosos jardines. Está situado a sólo 10 minutos a pie del Palacio de Versalles.
7. Hotel Le Grand Contrôle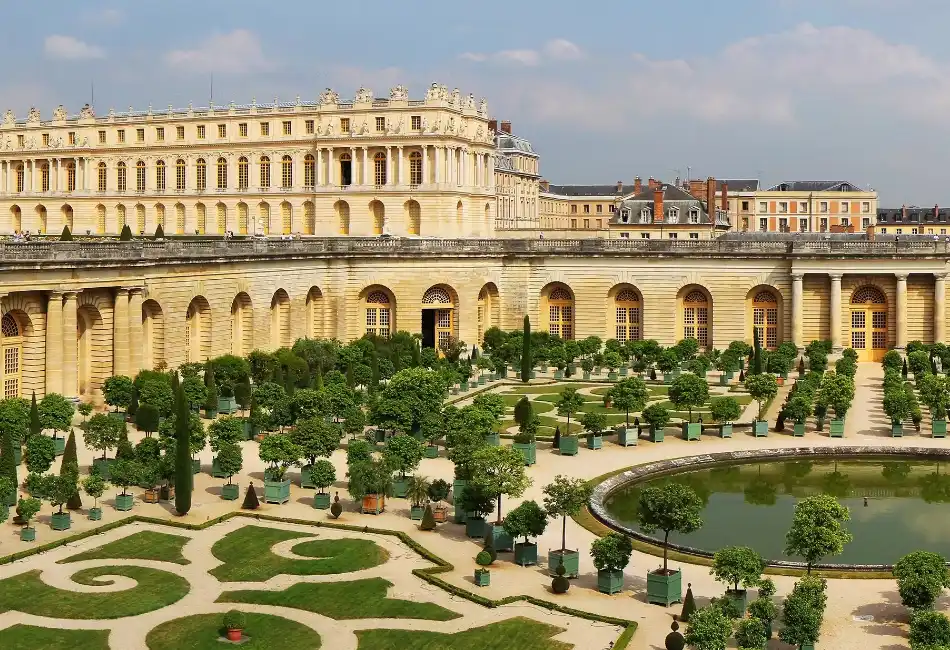 Dentro del recinto del Palacio de Versalles, ofrece una experiencia exclusiva. Sus habitaciones están decoradas al estilo del siglo XVIII y los clientes pueden disfrutar de un acceso privilegiado al palacio fuera del horario de visitas.
Also Read: Los mejores lugares para alojarse cerca de Hyde Park
Conclusión:
Para alojarse cerca del Palacio de Versalles, tiene a su disposición una amplia variedad de opciones que se adecuan a diferentes presupuestos y preferencias. Ya elija un hotel cercano, un alojamiento económico o fastuosos hoteles 5 estrellas en versalles francia, se encontrará en una buena posición para explorar este emblemático lugar histórico y disfrutar de una estancia inolvidable en Versalles, Francia.
FAQs –
¿Cuánto cuesta pasar la noche en Versalles?
Cuando se quiere permanecer en un hotel real y emerger en la sensación de la realeza. Entonces tendrá que pagar 2000 dólares por noche en Versalles. Además podrás vivir con los privilegios de los monarcas y sumergirte en el siglo XVIII.
¿Qué días evitar Versalles?
Por lo general, los sábados y domingos son los días más ocupados, ya que mucha gente aprovecha su tiempo libre para ir a visitar el Palacio de Versalles y los jardines. Además, en los meses de verano (junio, julio y agosto) y durante las vacaciones escolares, Versalles puede estar muy concurrido.
También es recomendable evitar los días festivos franceses importantes, como el 14 de julio (Día de la Bastilla) y otras festividades nacionales.
¿A qué hora es mejor visitar Versalles?
La mejor hora para visitar Versalles es llegar temprano por la mañana, poco después de la apertura del palacio. También puedes considerar visitar Versalles entre semana en lugar de los fines de semana, ya que estos suelen estar más concurridos.
Matthew Baron is a seasoned travel consultant and writer, currently working with Flightaura to help travelers navigate the complexities of baggage policies, flight changes, and cancellation policies. With a deep understanding of the travel industry and a wealth of experience in travel planning, Matthew has become a trusted advisor to many travelers seeking to make the most of their trips.