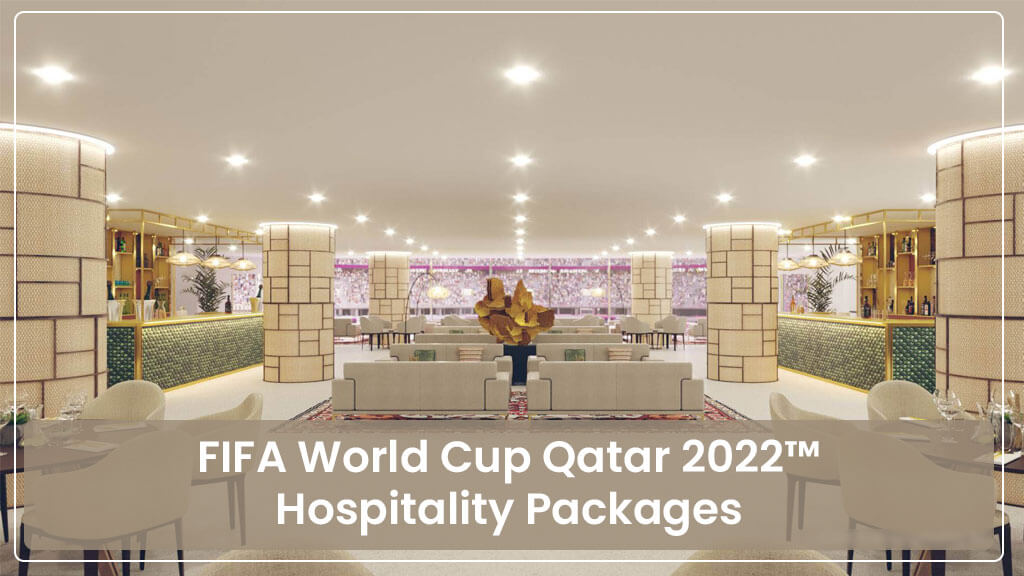 FIFA World Cup 2022 is all set to take place in Qatar this year. Since the World Cup is in such a close range, so every team is meticulously working towards earning qualifications. The September and October qualifying windows paved the way for some intense clashes in November, and this led several European teams to acclaim permanent positions for Qatar. Thirteen countries have already booked their places for the tournament, which opens in Qatar in November 22.
From Asia, Qatar is the first Arab nation to have qualified for the 2022 World Cup finals by automatic qualification as a host nation. It will be Qatar's maiden appearance in the World Cup finals. Being the very first Arab nation to host the tournament, the crowd is looking forward to the regular dose of excitement.
Since the day Qatar was announced as the host, it became a hotbed of speculations and scandal riddled with concern. Currently, only 13 countries have managed to seal their spot out of the 32 spots.
The Number of Countries Qualified in World Cup 2022 are as follows:
Germany
Denmark
Croatia
Belgium
England
Serbia
Switzerland
Netherlands
France
Qatar
Spain
Brazil
Argentina
Hansi Flick's, having a reputable name as a German professional football coach and former player, has managed to earn a position in sports. His side has remained unbeaten in the qualifiers and earning 27 points from a possible 30 and qualifying for the finals with a very smooth and comfortable win. At the same time, KylianMbappe became the first France player since Just Fontaine at the 1958 World Cup to score four times in one game as France slid its name into the finale list.
Occupying the first South American country, Brazil, to qualify for Qatar 2022 so far, it has shown exceptional performance. Brazil has remained undefeated in its qualifying campaign, with only one draw in 12 games. The five-time FIFA World Cup winner has managed to qualify for every single World Cup edition till now.
However, the qualifiers had some major problems with Euro 2020 winner Italy, which went into playoffs with a draw against Switzerland. This time, it will try to refrain from the 2018 World Cup qualifying embarrassment.
Fulham Striker Aleksandar Mitrovic was a thorn in Portugal's road to the finals. His late goal against Portugal pushed Cristiano Ronaldo's side into the playoffs.
Still, two big names are missing from the team list: Portugal and Italy. It is vital for both of them to go through the strain of playoffs in order to claim one of Europe's final three spaces.
The Procedure of European Playoffs:
Three more European qualification seats are vacant for the best ones to grab. The six seeded teams will face off in single-leg semi-final matches. Prior to another round of three single-leg playoff finals, it is still time to decide the three qualified teams.
The Process of Draw Playoffs in World Cup 2022:
The draw for the UEFA and the intercontinental World Cup 2022 playoffs will be held on Friday, November 26, 2021. Draw proceedings start at 4 pm GMT (11 am ET) and will be held at FIFA headquarters in Zurich, Switzerland.
Qualification of Qatar as a Host Nation:
The swirl of controversy has had a tenacious grip on the tournament ever since a small Gulf country was announced as a host nation. Qatar, a tiny Gulf state in 2010, has been granted to become the host nation. This golden opportunity has automatically granted Qatar a direct route into a competition. It has rarely come close to reaching on merit.
The Expectations From 2022 World Cup:
Coach Félix Sánchez's team has been beaten comprehensively by Serbia, Portugal, and Ireland over the few months. The high chances reflect that Qatar is unlikely to survive the group stage, but do not expect it to be embarrassing. Whereas on the other hand, Sánchez is a smart, capable coach, and his team — bolstered by several nationalized Qataris — is organized and technically proficient. More information visit flightaura.com
FAQs
What will happen in 2022 in Qatar?
The compact nature of Qatar 2022 will also reduce the tournament's carbon footprint and help FIFA and Qatar achieve their vision of delivering the first carbon- neutral FIFA World Cup. This will be an international football tournament like no other.
Why did FIFA award Qatar the World Cup?
Qatar is the first Arab Country to have the opportunity to host FIFA World Cup 2022. Qatar promoted their hosting of the tournament as representing the Arab World. It has also extracted support from across the member states of the Arab League.
How many stadiums did Qatar build for the World Cup?
An almighty building project is currently underway across Qatar as the nation gears up to host the FIFA World Cup 2022. A total of 7 new stadiums will be constructed for the tournament while another has already undergone extensive renovation.
admin is a subject matter specialist @flightaura.com Being a prolific content expert with a significant amount of experience, his writings on top directory categories in the United States are getting recognition among customers across the Globe. In addition to being a well-known writer, admin has expertise in SEO and SMO strategies.